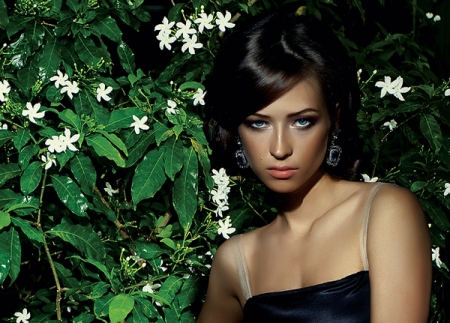 Over 90% of communication is non-verbal. People get much more information from your body language and your tone than from your words.
Here are 5 simple body language tips that you can use right away:

1. Smile. Smile! SMILE! Most guys are so worried about what to say, how to react etc. so they almost always forget to smile when approaching! Or they come up with a fake smile. Practice smiling in front of a mirror. If you are smiling, your brain adapts automatically and puts you in a better mood. And, when you smile and are friendly, it also puts her in a better mood.
2. Speak louder. Most men are aftraid to speak up, because they don't like to be judged by others. Forget about the others – they are too busy thinking about what others (including you) are thunking of them!

3. Speak slower. Confident people don't talk like they are in a hurry. Also, if you slow down your talking, you'll be much easier to understand (especially in loud clubs).
4. Eliminate nervous tics. Look at some videos of youself – do you have some tics that you need to get rid of? Silly hand gestures, stupid grimaces or eye twitches? Write down what you notice and try to eliminate them.
5. Don't hold your drink in front of your chest. Most guys do this and you don't want to be like most guys, don't you? Leave your drink at the bar or keep it low. But don't become Jerry Seinfeld's "walking around, looking around" guy with in first place. Approach people, socialize!
For more tips on body language, I recommend to check out RSD's Hot Seat at Home.