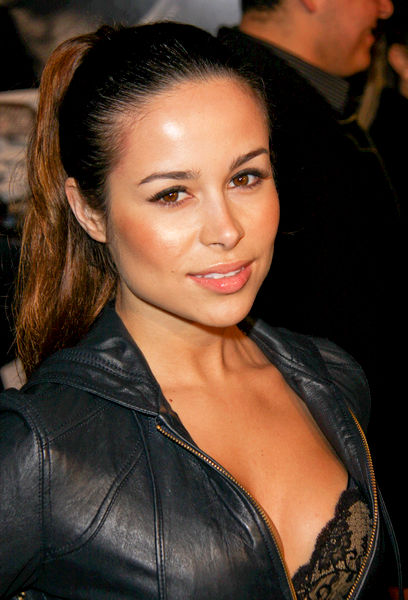 Simply ask her the following questions:
1) What is you favorite season. Summer, Winter, Fall, or Spring?
Summer = Very outgoing, isn't scared to experience new things, very compassionate in relationships, drama queen.
Spring= Very caring and loving. Trustworthy, accepting of people, regardless of who they are.
Fall = Mysterious girl, it's very hard for people to read what she thinking, prefers to keep her feelings to herself, tends to close people out if they get to close.
Winter = A loner, doesn't like to open up to people, doesn't think she fits in with the people
she hangs around.
2) When you are spending time with a man you like, do you turn off your phone or leave it
on?
On = Needs to feel important and accepted, really cares what people think about her. Tends to get into other peoples bussiness and doesn't keep secerets very well.
Off = Doesn't care what people think about her. Doesn't need to be connected to the rest of the world and keeps her nose outta other people's business. Keeps good secrets.
3) When you are dating a guy how often do you want to see him in a spand of seven days?
7 = Clingy, a great girlfriend but can be annoying, serious relationship.
4 = Not to clingy, wants a good relationship, a good girlfriend.
1 = Wild girl, doesn't want to feel tied down, nothing serious, bad girlfriend.
4) Who do you like more – cats or dogs?
Dogs = High maintence, needs to feel loved by her boyfriend, wants attention, but a very caring girlfriend. Will do anything to make her man happy and see him smile.
Cats = Not high maintence, tends to not committ to plans and when she does she
sometimes backs out of them. Doesn't ask for her mans permission and often does stuff that makes her boyfriend mad.
5) You see a bright blue lion running down your street, what is the first thing you do?
The answer doesn't matter, just say "Really? Hmm I didn't think you were that kind of girl.
Thats really interesting!
Her: "What? Tell me, tell me!"
You: "I can't tell you right now but I'll call you later and explain it to you. The time isn't right
yet."
If you do this right you'll number close mostly everytime.
Need more routines? Check out Hot Seat at Home!