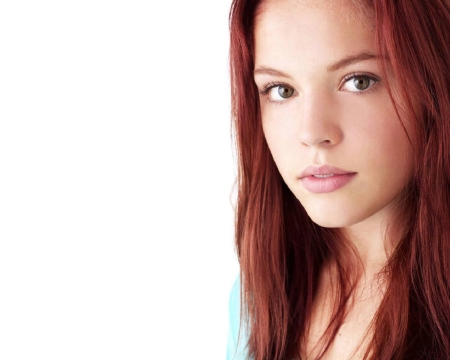 Here is a simple routine from Pick-Up "Father" Ross Jeffries to get her/ them interested. Simply say you recently had a discussion with a friend and need a female opinion on something (yes, you can always use an opinion opener). Then ask:
"Do you think most men know what women really want?" She/ they probably will laugh or seem bored. Don't worry, your follow-up is what should get her/ them intrigued:
"I think most men might THINK they know, but I think almost every man makes one, huge, critical mistake when it comes to women…" Wait until you notice they really want to hear the mistake every man is making.
"The mistake is that they don't recognize that in each woman there are actually TWO women… the natural woman and the culturally programmed woman. The culturally programmed woman is the one with all the rules and all the roles… all the restrictions, constrictions… all the shouldn'ts, shoulds, don'ts, can'ts, mustn'ts…etc.
But the natural woman….that's the woman right there at the core… where you keep your most exciting memories… where you ponder fantasies… daydreams… amazing possibilities… the things you would do if no one were watching and no one… even your best friends… would ever, ever know about…
Most men just do things that trigger the culturally programmed woman… But when a man… a rare man…can touch a woman in that special place in all those special ways you LONG to be touched… in ways you maybe even can't admit to yourself… then WOW… an almost complete transformation takes place…and you start blossoming way beyond what you ever even thought possible.
So I think the smart man is the man who has the realization that that place is there… waiting and longing…even inspite the fact that women often have to lock all of that away… and yet they are still there…"
P.S. This "Mind Hack" Makes Hot Girls Want You

What? You don't know Ross Jeffries?!

Ross Jeffries: The Pioneer of Seduction – An Intriguing Look into the World of a Modern-Day Casanova
Ross Jeffries, a controversial and enigmatic figure, has garnered attention as a pioneer in the world of seduction and self-help for men. Often considered the "father" of the modern pickup artist community, Jeffries has spent decades teaching men how to improve their confidence, communication skills, and success with women. In this blog post, we will delve into the captivating world of Ross Jeffries, exploring his innovative techniques, personal journey, and the impact he's had on the lives of countless men.
The Birth of a Seduction Guru
Born Paul Jeffrey Ross, Ross Jeffries' journey into the realm of seduction began in the late 1980s. Frustrated with his lack of success with women, Jeffries turned to alternative sources of information, including neurolinguistic programming (NLP) and hypnosis. Combining these concepts, he created a unique system called "Speed Seduction," which aims to help men build rapport, create attraction, and seduce women through the power of language and suggestion.
Revolutionizing the Art of Seduction
Jeffries' approach to seduction is rooted in the principles of NLP, a method of personal development that focuses on the connection between language, thought, and behavior. Through Speed Seduction, Jeffries teaches men to use specific language patterns, gestures, and nonverbal cues to evoke emotions and elicit desired responses from women. His techniques, which include anchoring, mirroring, and embedded commands, have been both praised for their effectiveness and criticized for their manipulative nature.
The Rise of the Pickup Artist Community
As the creator of Speed Seduction, Ross Jeffries is often credited with laying the foundation for the modern pickup artist community. In the late '90s and early 2000s, his workshops, books, and online forums attracted a growing number of followers who were eager to learn from the self-proclaimed master of seduction. Jeffries' influence in the community is evident through the work of several well-known pickup artists, including Mystery, Neil Strauss, and David DeAngelo.
Controversy and Criticism
Despite his success and popularity, Jeffries has faced significant criticism over the years. Critics argue that his techniques are manipulative, dehumanizing, and promote a harmful view of women. In response, Jeffries has defended his methods, asserting that his teachings empower men to develop their self-confidence and improve their relationships with women.
The Evolution of Ross Jeffries
In recent years, Ross Jeffries has shifted his focus from purely seduction techniques to a broader range of personal development topics. He now offers coaching and seminars on success, confidence, and communication, drawing upon his decades of experience in the field. Despite the controversy surrounding his methods, Jeffries' influence on the world of self-help and personal development is undeniable.
Conclusion
Ross Jeffries, the enigmatic figure behind Speed Seduction, has left an indelible mark on the world of seduction and self-help for men. As a pioneer in the pickup artist community, he has played a pivotal role in shaping the lives of countless men seeking to improve their confidence and success with women. While his methods have been met with both admiration and criticism, one cannot deny the intrigue and impact of Ross Jeffries' journey as a modern-day Casanova.

P.S. This "Mind Hack" Makes Hot Girls Want You