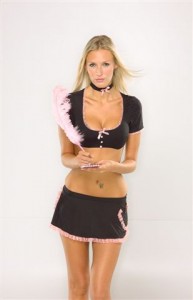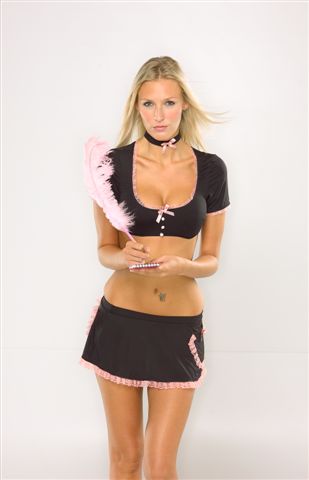 It's not easy to approach a woman who is working – a waitress for example – because she has seen and heard it all: all the horny guys and their stupid pick-up lines. So she puts on a shield to protect herself. But it's important to realize that behind that shield is always a human being. Your goal is to break that shield.
The best way to do this is to get rid of the roles that we assume when we become "waiter/customer". She must feel that you are a person with feelings, not just a customer
Teasing is a great way to reach a woman and break down her protective shield. For example when she comes to your table and says "Do you guys want to drink something?", say "Wow, you're quite fast. I don't even know you yet and you're trying to get me drunk." Try to find out her name if she doesn't mention it.
You can also try to tease her that the service is not that great. If she brings you a drink say playfully "This drink doesn't have enough ice… the service here is really bad." Smile, so she understands you're just fooling around.
In the further interaction, drop a small joke here and there if you can. Smile and pretend to have a good time. When you're done eating/ drinking, say the following (with a confident voice): "Listen, (her name). You and I both know that you get hit on all the time. And I know it gets annoying. But you do seem like a great girl, and I'd like to see you under some other circumstances where I could hit on you. What do you think?"
Remember: there are no guarantees in pick-up, only trial and error!